Left Menu
Our timber railway sleepers are not only used for railway purposes, but also appreciated for many years for the realisation of numbers of gardening an landscaping applications, for examples:
garden steps
ground supports, border elements
sand-box
parking places
various playgrounds, as boules or petanque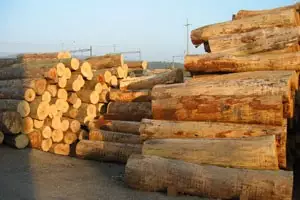 Ces traverses sont en chêne, essence reconnue pour sa résistance, sa dureté et sa durabilité. Nos Ets Röthlisberger SA tiennent en stock et commercialisent en particulier les dimensions suivantes:
250 x 13 x 22 cm
200 x 13 x 22 cm
We also offer in our assortment of treated timber des garden steps in Oak already cutted in lengthes (60, 80, 100 or 125 cm). On demand, we can also popose air dried Oak beams up to 5m length.

By applying adequate constructive measures, Oak timber sleepers offer a good longevity, also without impregnation. According to applications et conditions of use, we offer various alternatives, with or without timber treatment or preservation.